Frequently Asked Questions
Take a look at our FAQ's below. If you need any further assistance, please get in touch at help@hereafter.co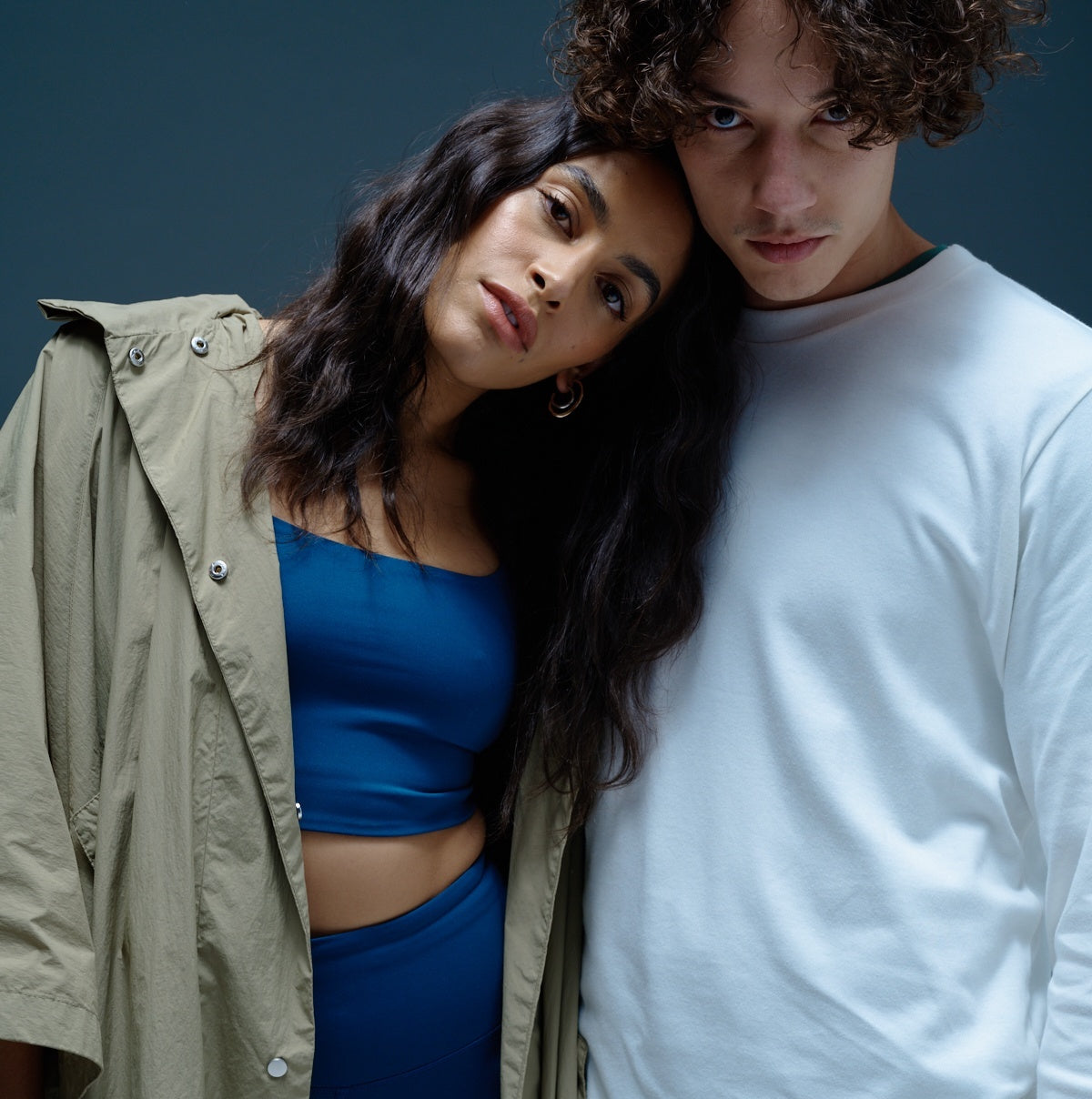 Where's the SweatFlow Legging?
The SweatFlow Legging is now The Earth Legging. There's been some key design improvements based on your feedback; we recommend getting the same size you ordered before.
Where do you manufacture?
Our gear is ethically manufactured at an SA8000 facility in Vietnam.

SA8000 is the leading social certification standard for factories and organizations across the globe. It measures social performance in 8 key categories of social accountability in the workplace, including no child or forced labor, the right to unionize, living wages, and a comfortable working environment.
What's your return policy?
We offer free returns & exchanges for all unworn items within 60 days. To process a return/exchange, visit returns.hereafter.co
How much is shipping?
Free shipping for orders over $65. Orders under $65 have a $5 flat rate shipping fee.
How long does shipping take?
Orders ship the next business day and usually take between 3-7 days to arrive.
More questions?

Get in touch with us today and we'll be happy to answer any additional questions you may have.